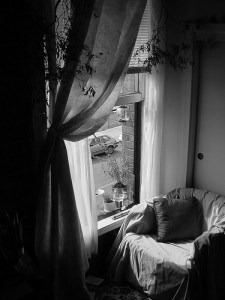 New Year, New You! Focusing on your living space is a great way to get inspired for the new year. Kick off 2014 by making your apartment more comfortable, more relaxing, and more like you! Here are some tips to turn your apartment into a home you're proud of.
Coasters add a classy touch for entertaining guests.
Invest in a dual-purpose ottoman that's hollow inside for storage space.
Accessorize your living room with travel souvenirs and art books that are interesting and will surely start up a conversation.
Set up your music system so that you can get the party started instantly.
A comfy blanket is always welcoming any time of the year.
The bedroom should remain uncluttered and have easily accessible essentials like a clock, light, book, slippers, and a robe.
Your shower curtain should be something you like; you'll be looking at it a few times a day.
Have candles or incense burning whenever you're at home.
Put your artwork in frames. No more tacking up posters with pushpins.
Invest in curtains. They're functional and look sophisticated.
Don't let your mail pile up on the counter. Start a folder for your unopened mail and bills.
Display recent cards you receive during the holidays or on your birthday.
Take time to go through outdated stuff and either throw it away or store it.
Kitchen must-haves? Mason jars, vintage aprons, and colorful dishtowels.
Post an inspirational quote on your bathroom mirror to get you going in the morning. Switch it frequently so you always have something fresh and interesting to think about.
Photo Credit: Mahalie Stackpole