"This must be one of the finest month to month rentals San Diego has", said Artie as he hauled in the last of their suitcases and closed the main door of their lavishly furnished apartment. Liz was taking a look at the integrated kitchen that glimmered as if it were brand new. "Mom, can I go outside and play?" Jack, their 5-years-old son had been excited to see the sprawling grassy lawns that surrounded their two-bedroom luxury apartment, which was more of a sumptuous country house.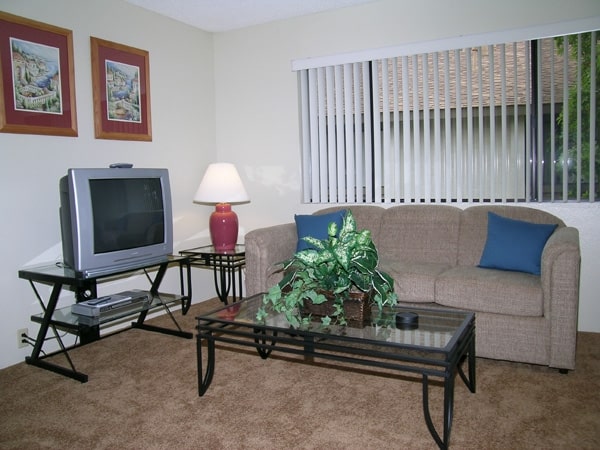 Finding the Best Month to Month Rentals San Diego
Moving to San Diego for an extended stay can bring turmoil to your perfectly tranquil life. Looking for an accommodation while packing your important things and doing your day-to-day jobs can be a tall ask, and people can often end up with hastily made bad choices. The pressure of moving may be too much to find the finest month to month rentals in San Diego has to offer.
Many people, when they are temporarily relocating to San Diego, plan to lodge themselves in San Diego hotels, and survey month to month apartments in San Diego with the hope of finding just the kind of accommodation that they want. Hotels are considerably more expensive than month to month San Diego rentals, and staying at even a modest hotel for a week would cost you the same as staying at an apartment for a month. Just in case you don't find your dream home soon enough, you may be hard-pressed into selecting just any decent apartment and compromising on some of the things that you'd have loved to have around, a swimming pool, Jacuzzis, a spa, a health gym, and many other facilities that the finest of month to month apartments in San Diego have to offer.
Hotels and Short Term Rentals Versus Month to Month Rentals
Artie had been to San Diego many times on short business trips. Their firm was supplying a few components to the local drone manufacturers. His stay had been restricted to a couple of weeks at a time. The first time he was here, he had stayed at a 4-star hotel near Gaslamp Quarter. Although it was very conveniently placed close to the bars, shopping and nightlife, it also meant that they had a very hectic tour and were exhausted by the incessant activity of the work-hours and the afterhours. So, next time they decided to book a vacation rental at Pacific Beach. It was better than the hotel, although things could get rowdy after sundown, as college students and youngsters started to gravitate to the beach. In the two weeks that they stayed there, they saw many brawls and altercations as party mongers let their egos and liquor take control. It wasn't unusual to see the police showing up and breaking up parties that had gone berserk.
Vacation rentals have become popular lately because their economical cost and spacious accommodation. Short term rental apartments are usually available on weekly rent, and can be expensive to retain for longer terms. By comparison, month to month rentals in San Diego offer superior facilities and much lower prices for families, businesspersons, and military servicemen for an extended stay. This finest breed of month to month San Diego apartments is raised on prized private properties. The apartments are professionally serviced and maintained by a professional real estate management firm.
San Diego Month to Month Rentals, How to Book the Best Apartment for your Stay
Many visitors, when they are looking for month to month rentals in San Diego, rely on apartment mega-listing such as Air BnB or some even try Craigslist. The popularity of such portals doesn't make them any better at ensuring that you get a property that exceeds your expectations. They put you in contact with the property owner, who may not be all that forthcoming about some of the weak areas of his apartment. It is not unusual to find complaints about services and maintenance problems in respect of some of the apartments rented through such websites.
This time around, Artie was here for two months and had decided to bring his family along. His company was participating in an upcoming exhibition, and he was here to oversee the arrangements a couple of months in advance. He would most likely have to stay for another month after the exhibition, depending upon the kind of leads they got. He knew his best option was to look for a month to month San Diego apartment in a private residential community being managed by a professional real estate management company. He wanted to eliminate any third parties and talk directly to the people who owned the estate. He wanted a peaceful, homelike sanctuary, but this…this was way above what he had expected.
It was an upscale residential community of apartments spread over 5 acres of beautifully landscaped real estate. Their private, ground-level apartment was surrounded by a lush green lawn. The whole area was dotted with majestic king palms and other shade trees. The melody of the birdsongs and the gentle breeze from the ocean soothed the senses and relaxed mind, body and soul. The month to month apartments San Diego housed a community pool, a spa, laundry, ample parking, and plenty of secure, private space for the kids to play. Tranquility and beauty inundated the whole area. And the most amazing thing was that they would be paying just $1395 for their fully furnished, excellent apartment.
Artie had done what everyone coming to San Diego on a long stay should do, talk directly to a professional real estate firm that owns and manages its own purpose built apartments. Month to month rentals in San Diego, such as Foxwood Apartments, are perhaps the best for stay if you are going to be in San Diego for several months. They cost you much less than short term vacation rentals or hotels and provide reliable services. Moreover, such exclusive locations put a much-needed barrier between you and the incessant noise and disturbance of the city or the beach, making you stay absolutely peaceful. At the same time, Foxwood Apartments are located conveniently close to the city center and the beach, which makes them just perfect for all types of stay.